About CP Meiji
Innovation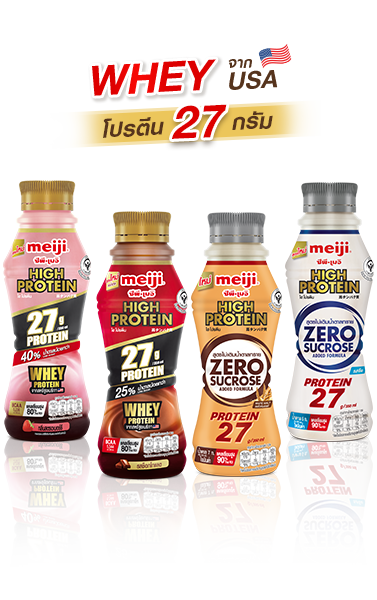 "Meiji High Protein"
2x Protein Milk
CP-Meiji Co., Ltd. continues to build on its success with latest innovation in the pasteurized milk market – "Meiji High Protein" pasteurized milk with 2x the protein which contains high quality whey protein from USA , high calcium, and low fat. Available in 350 ml pack and new flavors – chocolate, coffee and classic vanilla. A choice for people who take care of one's own health and enjoy exercise.
"Meiji Bulgaria Yoghurt"
Real Yoghurt with Original Recipes from Bulgaria
Revolutionize the yoghurt market with new innovation of set yoghurt under the brand "Meiji Bulgaria" – the real original yoghurt with LB81 strain microorganisms from Bulgaria, the origin country of yoghurt and certified by the government of the Republic of Bulgaria as authentic strain of microorganisms. Meiji Bulgaria retains the values and benefits of real natural yoghurt by utilizing only natural ingredients without any additive. Thick, smooth and soft texture and delicious taste are achieved through special production process and meticulous attention in every step. Meiji Bulgaria is ideal for consumers who lead modern busy lifestyle yet realize the need for healthy product which offers good taste and is convenient to consume.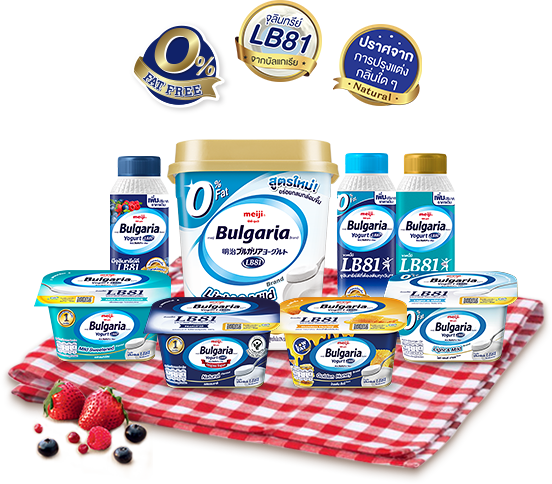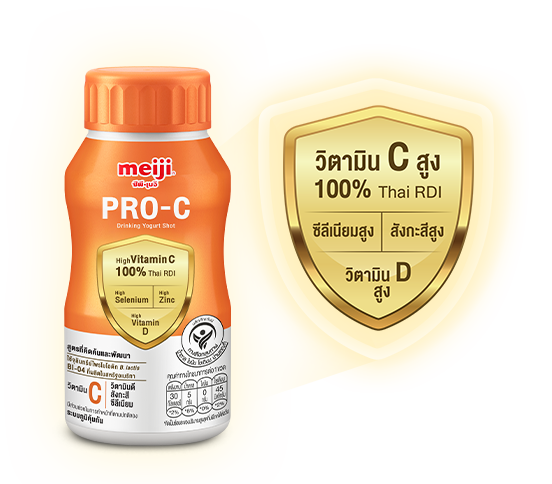 "Manufacturing Machinery"
The Most Modernized in Dairy Industry
CP-Meiji - the pasteurized milk industry leader invests and imports the most modernized machinery in South-East Asia to increase manufacturing capacity for the continuously growing pasteurized milk market locally and in the region.