MILK MUSEUM


by CP-MEIJI

The first and only Dairy Education Centre in Thailand delivers context and experience on dairy production by replicating the many activities related to the dairy farming, a profession that is highly promoted by the Royal Initiative Project of His Majesty King Bhumibol Adulyadej. Apart from bringing recognition to the farming profession, the centre also wants to encourage visitors to value and understand the health benefits of drinking milk.
Station
Zone
Zone 1 - Milestone and Hall of Fame History of Milk "The First Drop" and get to know the Father of Thai Dairy Farming
Zone 2 - Mezzanine Photo spot
Zone 3 - Auditorium
Zone 4 - Visitor Corridor Features 7 stations that discuss the processes involved in manufacturing Meiji's pasteurized milk, drinking yoghurt and cup yoghurt.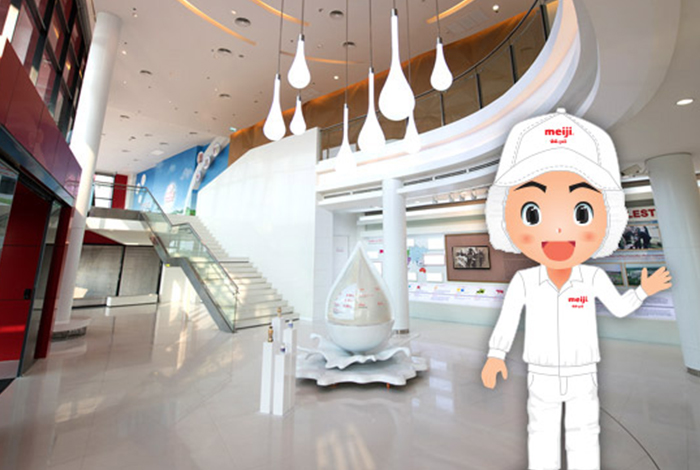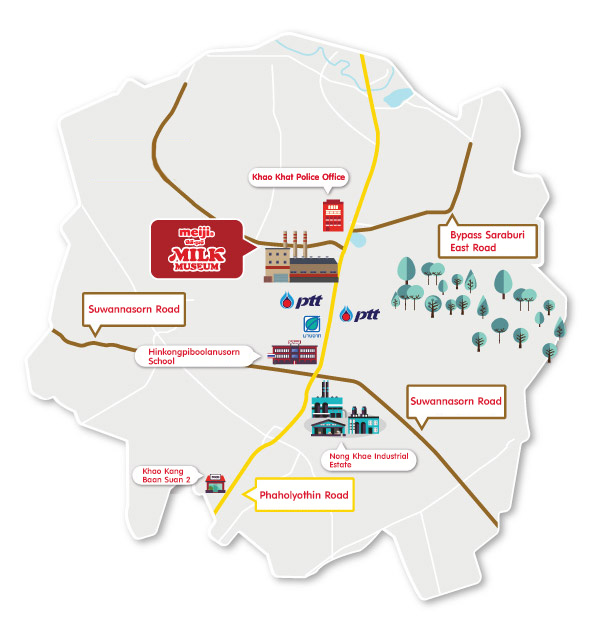 Location
Milk Museum by CP-Meiji is located at Tumbon Nong Nak, Nong Khae District, Saraburi. Nearby landmarks include
Hinkongpiboolanusorn School
Nong Khae Industrial Estate
Tung Buachom Floating Market